Top Family Lawyers in Australia: Experience Legal Excellence
Congratulations! Avoid on-line pitfalls. Discover Australia's trusted family law experts. Book a hassle-free free first online consult with a expert senior lawyer.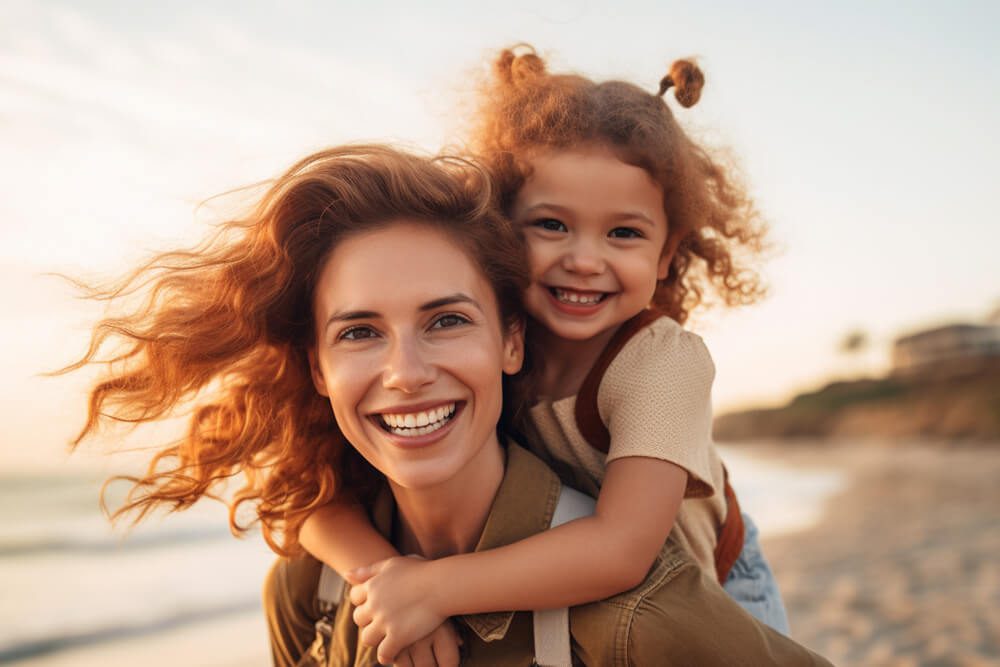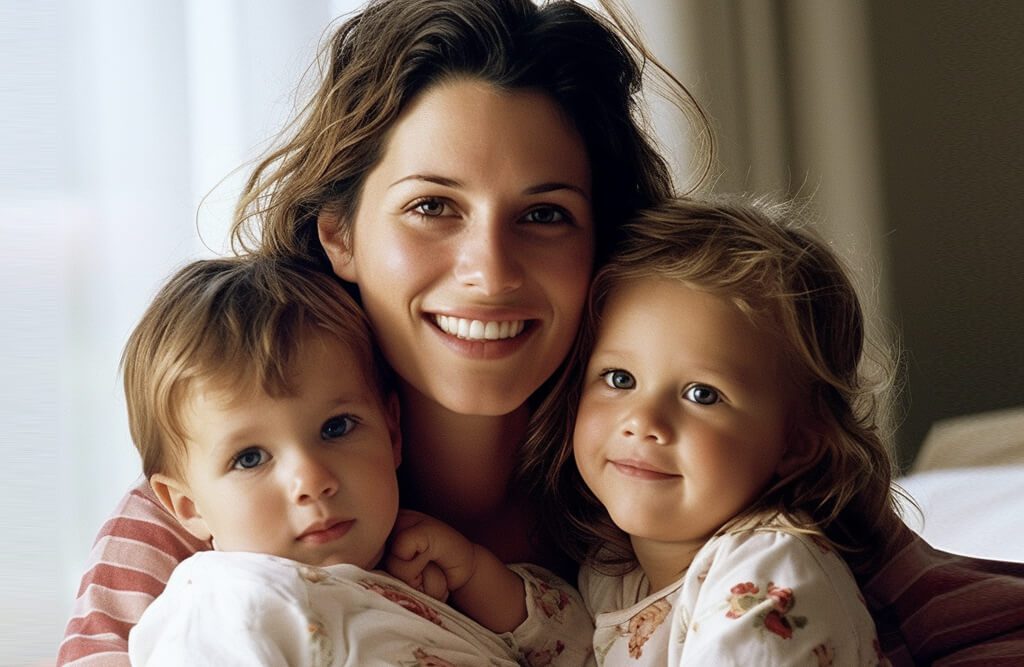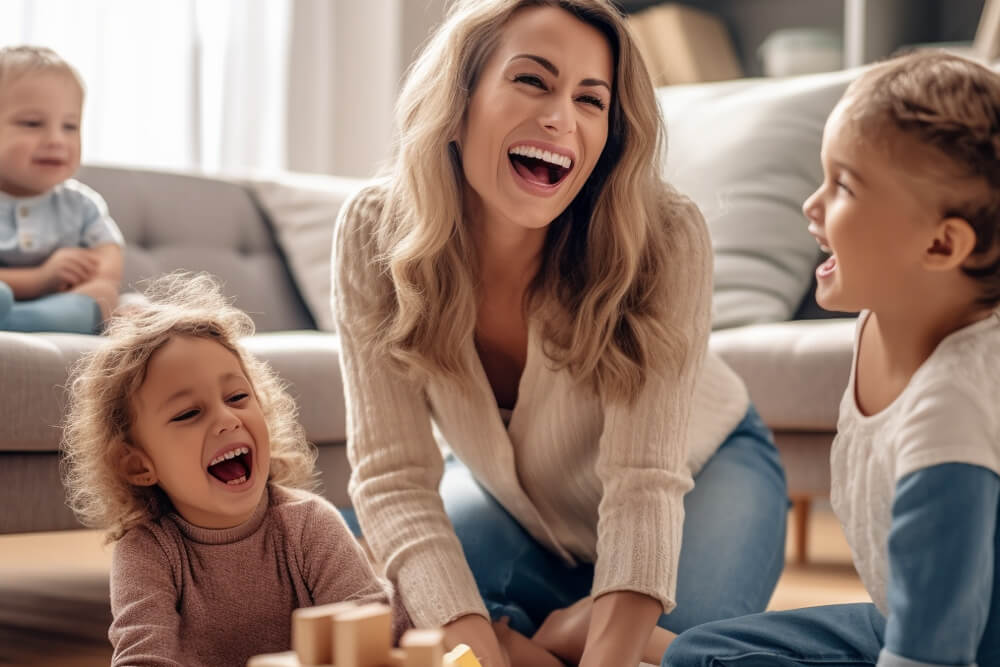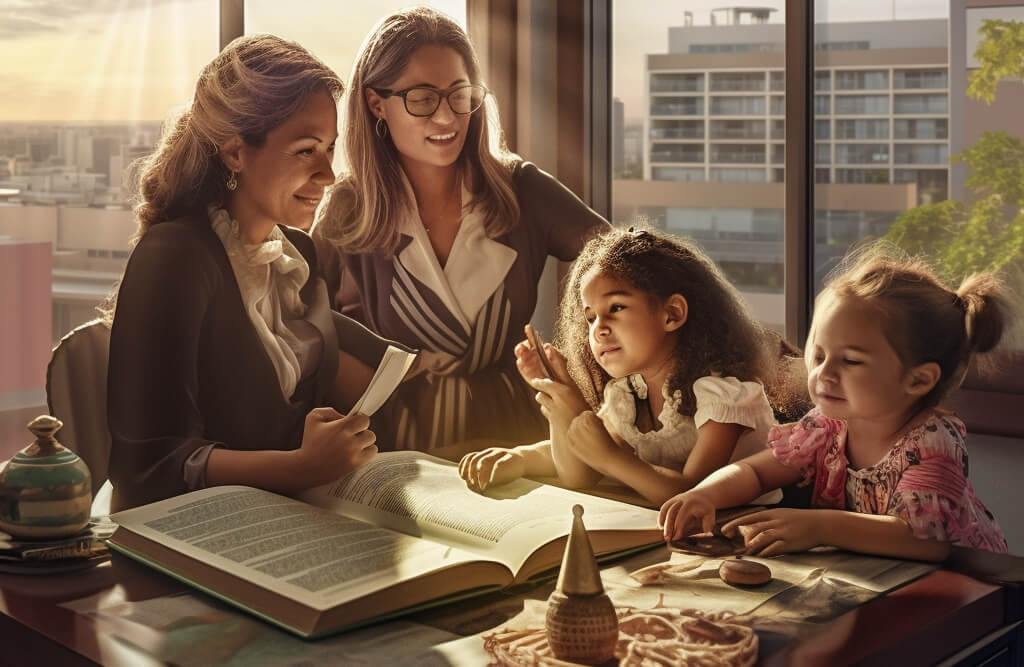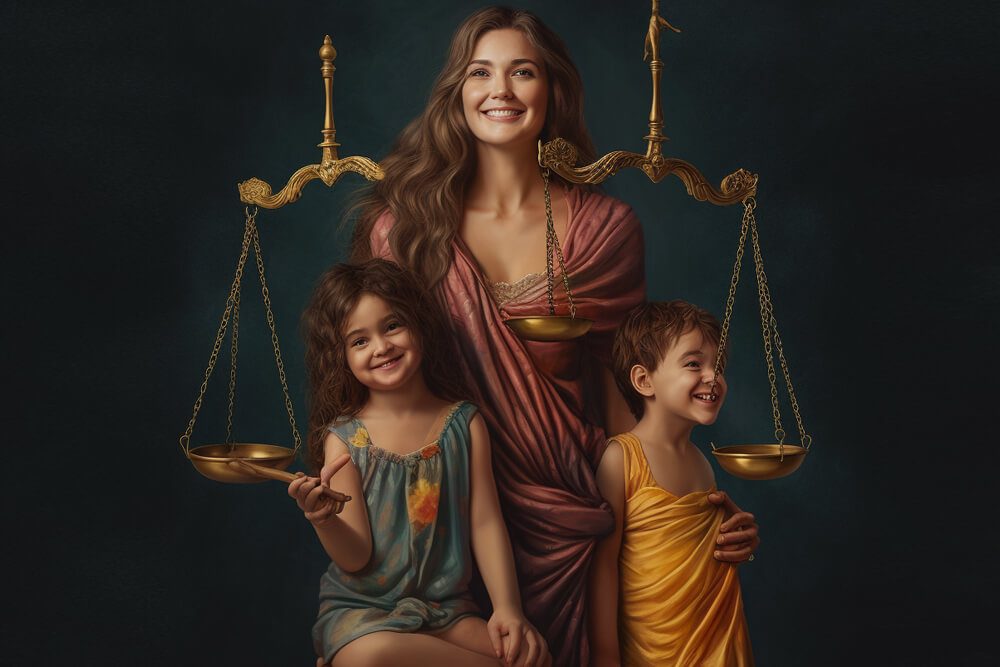 Experience Stress Free Top Legal Results
Finding Trusted Leading Family Lawyers
Avoid Costly Stressful On-line Mistakes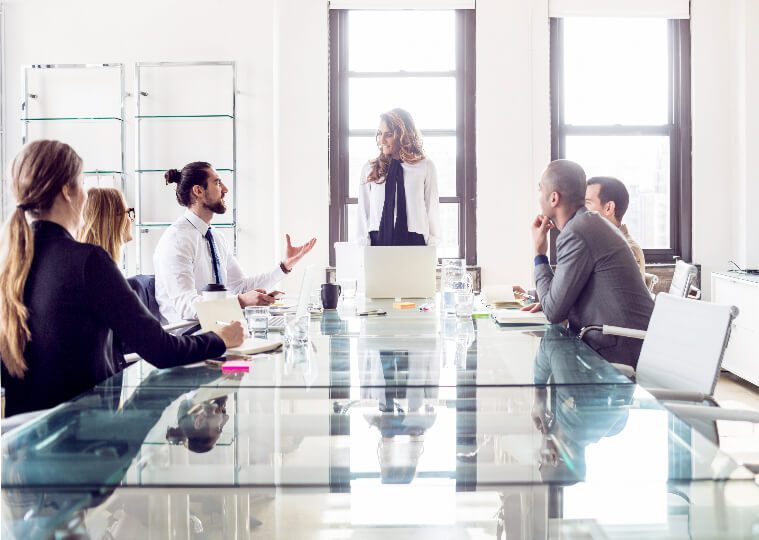 The quest for a trustworthy family lawyer online can be daunting. Amidst countless options and dubious promises, you need clarity and assurance. Your family's future is too precious to gamble.
In the bustling legal landscape of Australia, distinguishing genuine expertise is challenging. A misstep in choosing can cost you not just money, but precious time and desired outcomes. Avoid the pitfalls of hasty decisions and misleading online portrayals.
You've found Australia's elite and best family lawyers. We offer honest, transparent consultations on your family law concerns. Our dedicated, award-winning team is here to guide you. Choose expertise, empathy, and unmatched legal prowess. Begin with a risk-free discussion with our senior attorneys and sidestep potential blunders.
Why Goldman Law is Unique?
Goldman Law Awarded & Recognised
Connect With Our Senior Lawyers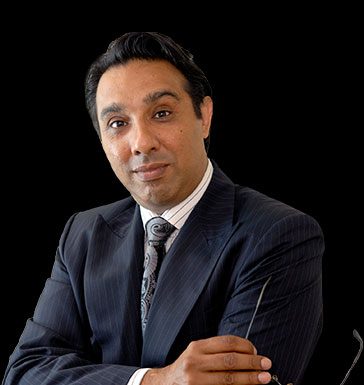 Mr. Jaswinder (Jas)
Sekhon
Managing Partner
Jaswinder strives to simplify and demystify complex legal matters, to explain them logically and without "jargon". He resolves and commits to the best possible commercial outcomes for his clients.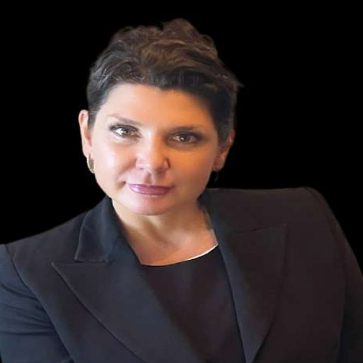 Ms. Helena Jane
Duckham
General Counsel
Helena Duckham graduated her law degree with honours. She has a Master of Law in applied family law, including binding financial agreements, and a Graduate Diploma in Family Dispute Resolution.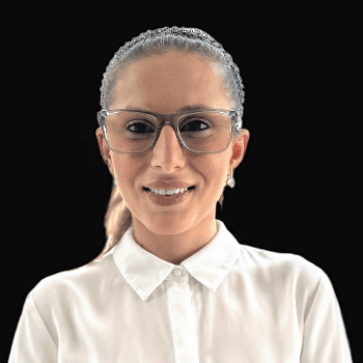 Ms. Zeinab Elzein
Family Law
General Counsel
Zee is an experienced family lawyer. Her experience ranges from complex property settlement litigation matters to contested children matters, including relocation matters. Zee is sympathetic and guides you stress free.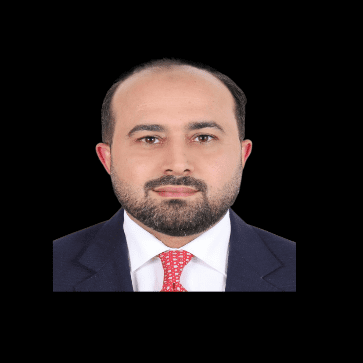 Mr. Mohammed Fawzy
Family Law
General Counsel
Senior General counsel. Over 10 years of experience in the UAE in dealing with all Government departments, provides a variety of corporate and legal services, company formation, corporate contracts, dispute resolution and arbitration issues.
What Do The Best Australia Lawyers Cost?
Avoid Under-Quoting Seek Full Transparency
Seeking the best or top family lawyer but worried about fees? Amidst confusing fee structures, many face unexpected costs. Surveys show lawyers often underquote by up to 50%! You deserve clear, upfront pricing without shocks.
Dealing with legal fees is daunting. Making uninformed decisions can result in unforeseen bills, consuming time and funds. Evade the pitfalls of surprise new charges, overhyped services, and frequent under-quoting.
Choose Australia's leading family law firm known for transparent fees. We guarantee straightforward, honest pricing for all services. Our distinguished team prioritizes your needs. Embrace clarity, fairness, and unmatched legal acumen. Engage in a transparent fee conversation with our senior lawyers and decide with confidence.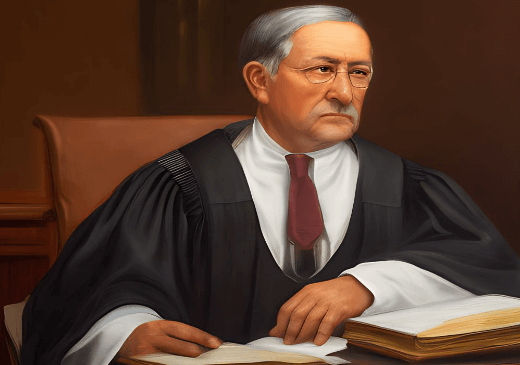 Read Our Family Law News & Our Articles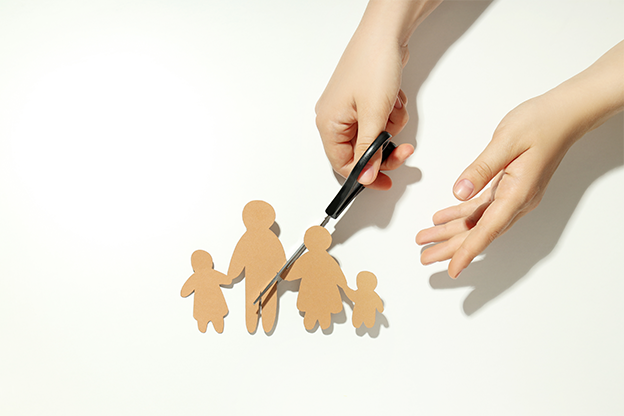 DIY Divorce & Separation
Guided Self Help Six Easy Steps To DIY Divorce Keywords: Family Law, Divorce, Divorce in Australia, Divorce AustraliaDYI | divorce separation | divorce separation agreement | self-help | legal costs | lawyers | family law | Family Court | guided self-h
Read time : 9 minutes, 22 seconds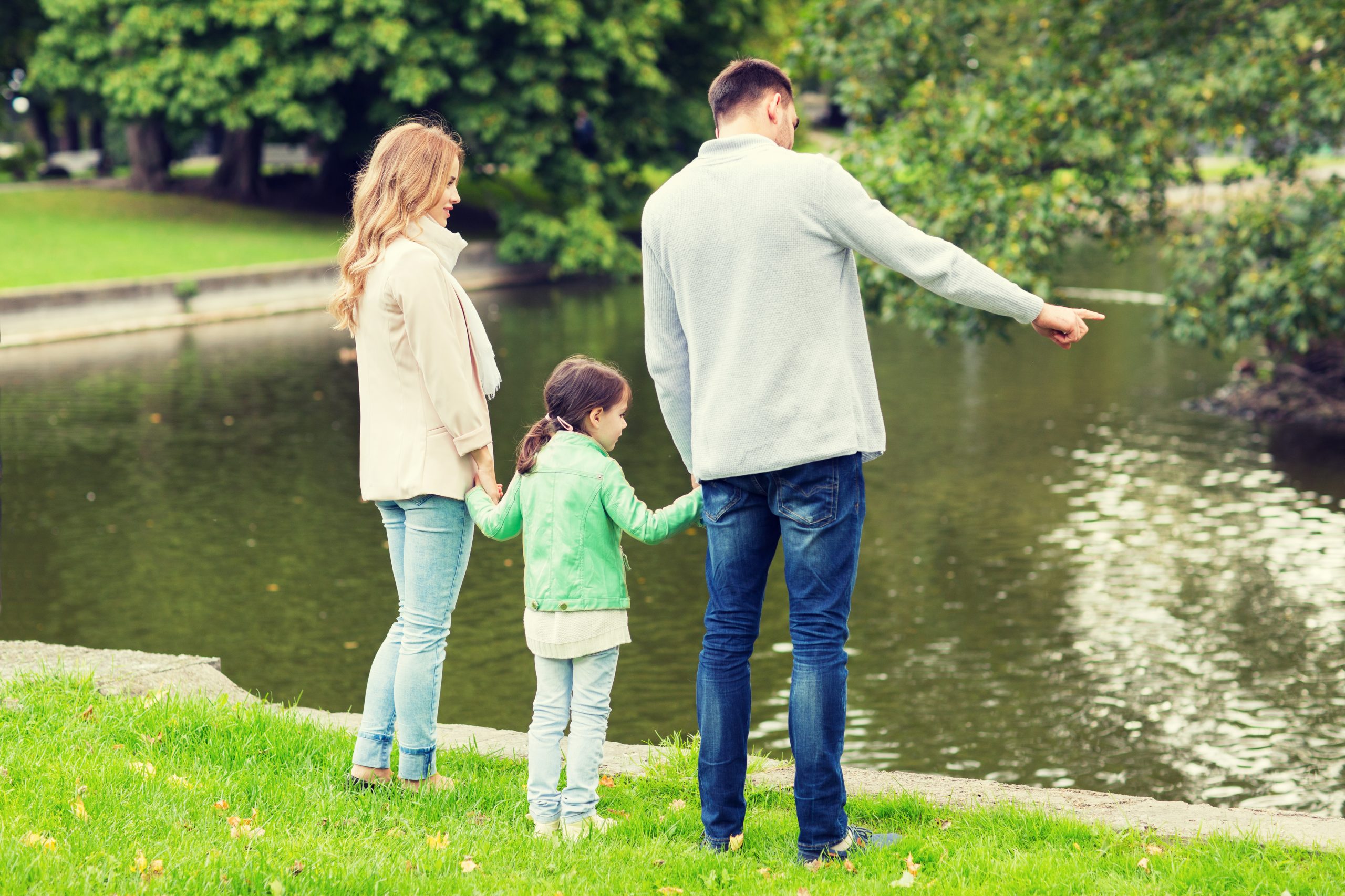 Family Court Lifts Injunction Allowing Husband To Use Law Firm That La
In Osferatu [2015] FamCAFC 177 (15 September 2015), the husband appealed an injunction that restrained Barkus Doolan from acting for him, where a solicitor ("Mr. F") joined that firm having previously worked for the wife's solicitors, Watts McCray. I
Read time : 3 minutes, 42 seconds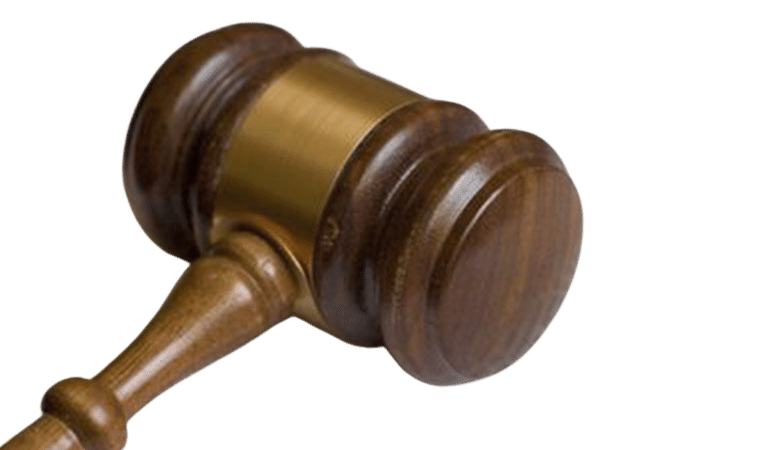 Court Determines Validity of De Facto Cohabitation Agreement Where No
The case of Franklin v Ennis [2015] FCCA 2099 (6 August 2015) was an application to the Federal Circuit Court of Australia for settlement of financial matters between an estranged de facto couple. The Respondent claimed that the couple had entered into
Read time : 3 minutes, 49 seconds
Most Frequent Common  Questions
Q1. How Affordable are Goldman Law?
Discover our competitive pricing tailored for your unique family law needs.
Goldman Law: Where expertise meets affordability and efficiency. Don't just choose any lawyer; choose the best for your family's needs.
🔍 Affordability Beyond Just Hourly Rates
Goldman Lawyers boasts top-tier family law services. While our senior lawyers' rates fall between $500-$750 per hour (excluding GST), it's the total cost and outcomes that truly matter. It's not just about hourly rates; it's our unique approach and strategy that can make the difference between a $50,000 or $100,000 bill in contested cases.
🎓 Decade-Strong Expertise
Our senior lawyers come with a minimum of 10 years in family law, tackling everything from intricate legal disputes to complex financial dilemmas and domestic violence cases. With us, you're not just hiring a lawyer; you're securing an expert.
💼 Efficiency is Our Middle Name
We're swamped, in a good way! Our senior lawyers are always on the move, ensuring your case is handled swiftly and effectively. No dragging, no "milking" - just pure dedication to your case.
🚀 Tech-Savvy Legal Minds? Absolutely!
We're not just about law books and courtrooms. We're tech-forward, leveraging the latest in technology and automation to ensure cost-effective, long-term solutions for you.
💰 Flexible Payment Plans Just For You
From deferred fees and installment plans to flat rates and litigation finance, we've got you covered. (Note: No win, no fee isn't applicable for family law.)
🛍️ Price Match Plus Benefits? Challenge Accepted!
Found a better quote elsewhere? Bring it to us! We'll not only match it but throw in an extra discount or benefit. Let's talk; we're up for any fee challenge.
Q2. I am Still Very Concerned About Legal Costs? Any Alternatives?
Your solution to skyrocketing legal costs! Explore our Guided Self-Help option.
Goldman Law's Guided Self-Help: Your Solution to Skyrocketing Legal Costs!
🚀 Slash Your Legal Fees by 50%+ with Guided Self-Help!
Dive into our innovative, unbundled legal service model. Get the expert guidance you need without the hefty price tag.
🔍 Is Guided Self-Help Right for You?
If you're a self-starter and comfortable working solo, our Guided Self-Help is tailored for you. Goldman Law is revolutionizing the way Aussies handle family law and other matters, offering a service that's online, personal, and in tune with modern Australian life.
🛠️ Your Step by Step Guide to Massive Savings:
Free Initial Chat: Let's evaluate if Guided Self-Help is the right fit for your case.
Join Our Digital Workspace:

We'll onboard you to Microsoft Teams, giving you direct access to our server.

Kickstart with Clarity:

Receive our client agreement, terms of business, and handle payments and identity verification seamlessly.

Collaborate & Conquer:

Instruct us via chat, video, and more. From drafting affidavits to handling divorces and mediation, we've got your back.
🎯 What's the Buzz About Unbundled Legal Services?
Think of it as à la carte legal services. Instead of the all-in-one package, you pick and choose. You handle some tasks; we handle the rest. Whether it's just legal advice, document drafting, or specific court representation, we're flexible. It's modern, efficient, and tailored to your needs. 
INSERT PAGE LINK TO GSH HERE IN A BUTTON OR SOMETHING 
Goldman Law's Guided Self-Help: Empowering you to take charge, with a legal expert by your side. Say goodbye to traditional, costly legal services and hello to flexibility and savings!
Q3. What Can I Expect in the Free Strategy Session Consult?
Dive deep into personalized legal strategies with our seasoned lawyers.
Goldman Law's Free Strategy Session: Master the Art of Legal Warfare!
🔥 Harness the Power of 'The Art of War' in Your Legal Battle!
Sun Tzu said, "Strategy without tactics is the slowest route to victory." At Goldman Law, we believe in crafting the perfect strategy for your case, inspired by the timeless wisdom of 'The Art of War'.
🎯 Expect More than Just a Consultation
Strategic Mastery

: Dive deep with a senior lawyer who understands the nuances of your case and crafts a battle plan tailored for victory.

Open Communication

: The key to a winning strategy? Clear communication. We ensure you're always in the loop, understanding every move.

The Right Approach

: Every battle is unique. We analyze, strategize, and approach your case with precision, ensuring the best possible outcome.
💬 Talk is Cheap, Communication is Priceless!
The most crucial
part of our consult? It's not just talking; it's communicating. Ensuring you and your lawyer are on the same page is paramount.
Goldman Law's Initial Strategy Session: Where ancient wisdom meets modern law. Get ready to conquer your legal challenges with the right strategy and approach!
Q4. What Makes Goldman Law the Preferred Choice for Clients?
Learn why successful clients trust Goldman Law for our specialized expertise.
"Discover Why Discerning High-Net-Worth Clients Prefer Goldman Law 🌟 
Unlock the Reasons Behind High Achievers Choosing Goldman Law for Their Legal Needs 🏆
At Goldman Law, we stand as the prime choice for affluent and accomplished clients. Our unparalleled proficiency in navigating intricate financial and familial issues has gained the unwavering trust of successful individuals. 💼
Our foundation rests upon innovation and a spirit of entrepreneurship, which translates into our legal services. A significant number of our senior attorneys boast a track record of managing diverse enterprises. This unique perspective enables us to comprehensively grasp the priorities of thriving clients – those who are resolute about triumph, regardless of the hurdles. 🚀
Our ethos revolves around a shared dedication between client and lawyer. We recognize that for clients to thrive, they require legal counterparts who mirror their ambitions. High-net-worth clients seek not just legal aid, but lawyers who resonate with their financial status. The same principle applies to determined clients; they deserve lawyers who match their zeal, and commercial clients necessitate legal minds well-versed in commerce. 💡
Our accumulated proficiencies span a wide array of intricate commercial and global subjects. This rich expertise empowers us to present an exhaustive range of solutions and strategies. When you choose Goldman Law, you're selecting a partner equipped to lay every conceivable option on the table. 🌐
Q5. Can I Work With Any Senior Lawyer for My Family Law Case?
Experience the freedom to choose from our roster of top-tier senior lawyers.
Unlock Your Choice: Handpick Your Ideal Senior Lawyer from Goldman Law's Elite Team! 🎯
Empower Yourself with the Right Selection for Your Family Law Case!
Are you wondering if you can have a say in which senior lawyer represents you at Goldman Law? Absolutely! We take pride in offering you the freedom to curate your legal experience by selecting a senior lawyer from our roster of top-tier legal experts.
Every case is unique, and we understand the importance of a tailored approach. With our distinguished senior lawyers, you have the advantage of choosing the legal mind that resonates best with your specific family law case. 🌟
Whether you're dealing with divorce, child custody, alimony, or any family law matter, we've got you covered with an array of seasoned specialists. Each lawyer brings a wealth of experience and a track record of success to the table.
Why settle for less when you can have the best-suited senior lawyer by your side? At Goldman Law, we believe in putting the power of choice in your hands. Your case deserves nothing but excellence, and we're here to make it happen.
Reach out to us today and explore the freedom to choose. Your family law journey starts with the right senior lawyer – chosen by you, backed by us!"
What Are The Best and Proven Legal Strategies To Win My Family Law Case?
Legal strategy discussions with a senior lawyer are important for several reasons. 
Firstly, having a general philosophy and mission for a law firm helps differentiate the firm from others and demonstrates that the firm has carefully considered what they want to achieve and how they plan to effectively advocate for their clients. This strategic approach can give the law firm a competitive edge and help attract clients who align with their values and goals.
Secondly, discussing legal strategy with a senior lawyer allows for the exchange of knowledge and expertise. Senior lawyers have extensive experience and can provide valuable insights and guidance on how to approach legal issues. They can offer a broader perspective and help identify potential challenges and opportunities that may not be immediately apparent to junior lawyers or clients.
Moreover, senior lawyers can communicate in a way that is more business-oriented rather than using complex legal jargon. This is essential for ensuring that legal strategies are effectively understood and implemented by clients and stakeholders who may not have a legal background. A senior lawyer can translate complex legal concepts into clear and meaningful terms that align with the client's business objectives.
Furthermore, engaging in legal strategy discussions with a senior lawyer allows for creative problem-solving and the exploration of alternative solutions. By considering different perspectives and brainstorming strategies together, clients and lawyers can develop innovative approaches and find the most effective legal solution for their particular situation.
Lastly, legal strategy discussions with a senior lawyer can help ensure compliance with regulations and minimize potential legal risks. Senior lawyers have a deep understanding of the law and can provide guidance on how to navigate complex legal frameworks. They can help identify potential legal pitfalls and develop proactive strategies to mitigate risks and avoid costly legal disputes.
In conclusion, having legal strategy discussions with a senior lawyer is crucial for law firms and clients alike. It allows for the development of a clear and effective approach to legal matters, facilitates knowledge sharing and creative problem-solving, improves communication, and helps ensure compliance and minimize legal risks.
We only take on family law cases to win them.
Clients must be prepared to be ruthless in adopting the agreed strategy and always look to place as much pressure on the other side as is possible, with a view to achieving the most favourable settlement as early as possible.
Firms that adopt a softly softly approach only elongate the inevitable in our view.
The alternative, to avoid the court system, we strongly advise our clients to use BFA's as much as possible to avoid financial disputes later.
Parties are also encouraged to have an agreed parenting plan or consent orders.
We don't have a softly softly approach and seek to intensively progress all family law matters to ensure that a quick and advantageous settlement is obtained many lawyers drag on matters to "milk" clients rather than seeking an intense and quick approach.

Proven Strategies For Clients To Work With Us
Based on the search results, there are several proven strategies to "win" in family law matters. Some of these strategies include:
Focus on the best interest of your child: When it comes to child custody battles, courts prioritize the well-being and best interest of the child. Demonstrating that your decisions and actions are in the best interest of your child can strengthen your case.
Hire an experienced family lawyer: Having a knowledgeable and skilled attorney on your side can significantly improve your chances of success in a family law matter. They can provide guidance, navigate the legal process, and present your case effectively.
Work together to keep things from getting ugly: Avoiding unnecessary conflict and working cooperatively with the other party can be beneficial. Courts often appreciate parties who are willing to work towards a resolution and maintain a civil relationship.
Address any issues that could work against you: Identify any potential weaknesses in your case and proactively address them. It could involve taking steps to improve your living environment, addressing any concerns raised by the other party, or seeking counseling if needed.
Exercise caution with your social media use: Be mindful of what you post on social media platforms during a family law matter. Information shared online can be used against you, so it's important to avoid posting anything that could be seen as negative or detrimental to your case.
Stay positively engaged in your child's life: Show a consistent and involved presence in your child's life. Be present for important events, maintain regular communication, and actively participate in their upbringing. This can demonstrate your dedication as a parent and strengthen your case for custody or visitation.
In addition to these strategies, it is crucial to keep detailed notes, prepare your case, listen to your lawyer, and be honest throughout the process. Family law cases can be complex and emotionally challenging, so it's essential to approach them with careful planning and guidance from legal professionals.
Where the matter is sensitive, then we adopt a different strategy.
Strategy and execution is how you win in family law.
What Makes Your Senior Lawyers The Best or Better Than Competitors?
All clients must ask at least these four questions of their lawyer/law firm.
What is the difference between this law firm and another?
How do I know my responsible senior lawyer will adopt and stand by the stated culture of the firm?
How can I make sure my senior lawyer stays focused and passionate about my legal matter but at the same time remains as an objective professional to advise me properly?
How can I tell if my lawyer does a good job? Most clients simply judge this on responsiveness and speed? Which usually has nothing to do with quality.
There are some great lawyers and great law firms in Australia that you can engage.
There are also some average lawyers and some lawyers were simply overworked to put it at its best.
As humans, we cannot be good at everything and there are some things that we are not good at.
However, winning your family law matter requires strategy, planning and a cost effective evaluation of likely outcomes. In our view, not enough attention is provided to the right strategy.
Talk to us about the strategy we will have in place which is agreed only after you have evaluated the different approaches and alternatives as a informed choice!
This defines our legal culture and approach to every client.
We welcome you to discuss our suggested approach and strategy and compare this with the approach of our competitors.
How Do Goldman Lawyers Typical Professional Fees in a Family Law Matter Compare?
The rates are our top senior lawyers range from $550 to $750 per hour excluding GST. 
Our senior lawyers must have had at least 10 years of family law experience in running matters. There is very little that we have not dealt with, from small but complex matters, legal aid panels, protective custody and disputes between states and the federal government, the kidnapping of children, complex financial matters, money laundering, cash businesses, domestic violence, multijurisdictional cases and the list goes on.
Our senior lawyers will personally handle your matter and we are simply too busy to stretch out your matter and to be effective at these higher charge rates, we must be quick, decisive and work to an agreed strategy.
We know what is not important and we know what to cut out. We know where the cases are heading and do not like to drag them on.
Even though our initial rates may seem higher, the eventual outcome will cost less and we are successful in achieving a better outcome.
We use technology and automation extensively to reduce the time taken for mundane tasks.
What Are Typical Family Law Fees In The Industry
According to the Federal Circuit and Family Court of Australia, parties involved in family law proceedings usually pay their own legal costs. However, there are exceptions to this. The court may order one party to pay the legal costs of another. The amounts payable for a costs order are set out in the scale of costs in Schedule 3 to the Family Law Rules 2021.
The court may also depart from the scale and order that another party pay all of a party's costs reasonably and properly incurred, which is known as indemnity costs.
The fees for a senior lawyer handling a family law matter can vary depending on factors such as the complexity of the case, the expertise and experience of the lawyer, and the location of the law firm.
In Division 2 of the Family Law Rules 2021, the scale of costs for family law and child support matters is provided.
For example, for initiating or opposing an application up to the completion of the first court date, the cost can range from $2,512.56 to $3,141.50, depending on the presence of interim orders.
The fees for attending a hearing can range from $342.19 to $2,512.56 per day, depending on the type of hearing.
Additionally, there are fees for drafting, conferences, and chamber work, ranging from $277.16 to $721.68 per hour, depending on the level of expertise. Disbursements, such as photocopying and agent fees, are also included in the costs.
These fees are provided as a guide and may vary depending on the specific circumstances of the case and also include Legal Aid Fees.
Per Court Day
Based on another source , the fees for senior lawyers in family law matters can range from $3,000 to $6,000 per day in court. Junior lawyers may charge less due to their developing expertise. These fees are generally for a final hearing and can vary depending on the complexity of the case.
Hourly Rates
Another source mentions that lawyers generally charge an hourly rate for their services. The lowest hourly rate for an admitted lawyer with less than 2 years of experience may be around $300, while the hourly rate for a principal of a law firm with years of experience can be around $600. The fees for talking to a lawyer or seeking legal advice can vary depending on the lawyer's rate and whether a fixed fee or time-costing method is used.
What Do Barristers Typically Charge?
In a different source, the fees charged by barristers in family law matters are discussed. Barristers are grouped into categories based on their experience and level of expertise. For example, a reader (newly admitted barrister) may charge around $2,500 per day, while a senior junior barrister (with more than five years of experience) may start at around $4,500 per day. Queen's Counsel and Senior Counsel (more experienced barristers) may charge from $9,000 to $13,000 per day. The choice of barrister will depend on the individual's case and budget.
Conclusion
In conclusion, the typical professional fees for a senior lawyer handling a family law matter in Australia can vary depending on various factors, including the complexity of the case, the expertise and experience of the lawyer, and the specific services required.
The fees can range from around $2,500 per day for a newly admitted barrister to $13,000 per day for a senior barrister.
Hourly rates for lawyers can range from $300 to $600, and fixed fees may apply for certain services. It is best to consult with a lawyer to obtain an accurate estimate of fees based on the individual's specific circumstances
Why Do Lawyers Tend To Underquote The Initial Fees? What Can I Do To Protect Myself?
Law firms use various strategies to attract clients, including the initial underquoting of fees. Note: Goldman Lawyers do not use these tactics.
When it comes to marketing, law firms focus on making themselves easy to find online through search engine optimization (SEO) and running SEO campaigns to improve visibility in search results
One common reason for lawyers to initially underquote client fees is the traditional practice of not advertising prices. Many lawyers were trained by those who practiced at a time when advertisements were prohibited.
Another reason is that lawyers are often hesitant to bind themselves to a flat fee before knowing anything about the client.
Each client's case differs in complexity and requirements, and lawyers may need more information before quoting an accurate fee. For example, a divorce case could range from simple and straightforward to complex and involving multiple assets.
Furthermore, the unpredictable nature of litigation and transactional matters can make it challenging to estimate the amount of work required.
Disagreements between parties and unforeseen circumstances may arise during the course of a case, potentially prolonging the work. Lawyers may be reluctant to set a fixed fee upfront when they cannot guarantee the duration or complexity of the legal matter.
Moreover, lawyers may be concerned that advertising prices could lead to a race to the bottom, with lawyers undercutting each other's rates.
While this may benefit consumers, it may not be financially viable for lawyers. Lawyers require compensation that reflects their experience, expertise, and the value they provide to their clients.
In light of these factors, it may not be advantageous for lawyers to advertise their prices upfront (as we do!!!).
In summary, lawyers initially underquote client fees for various reasons, including the traditional practice of not advertising prices, the need to gather more information about the client's case, the unpredictable nature of legal matters, and concerns about a race to the bottom in pricing.
Protect yourself by having a free strategy and fee discussion with Goldman Law!
Why Is Goldman Law A Preferred Law Firm For High Net Worth and Successful Clients?
We are driven by innovation and entrepreneurship in the provision of legal services and many of our senior lawyers have run many other businesses. We understand successful clients and we understand those that want to win at any cost.
This implies a mutual commitment from the client and the lawyer. Successful clients need successful lawyers. High net worth clients need high net worth friendly lawyers. Driven clients need driven lawyers. Commercial clients need commercially savvy lawyers.
It is our depth of experience across many complex commercial and international matters that allow us every possible solution and strategy to the table.
HNW clients, or high-net-worth clients, have unique concerns, needs, and expectations that lawyers must address in order to meet their specific requirements.
Lawyers play a crucial role in meeting the needs of HNW clients. One important aspect is providing holistic financial services. While investment management is just one part of the equation, HNW clients often seek comprehensive solutions that encompass tax planning, succession planning, asset protection, and more.
Specifically, lawyers are instrumental in addressing the following needs of HNW clients:
Asset Protection
Estate Planning and Succession
Charitable Giving
Business Succession Planning
Trust Review and Engagement
Ensuring Legal Compliance
Engagement of Next Generation